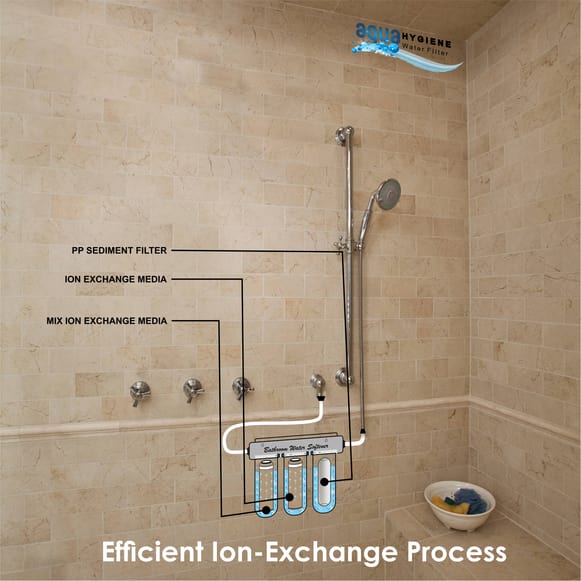 Best Bathroom Water Softener For Home
Bathroom Water Softener A compact water softener for individual bathrooms deal for individual bathrooms & specially suitable for multistory buildings where water is supplied through different heads. It is recommended to be installed in the inlet line to the geyser. Its use helps to keep hair and skin healthy.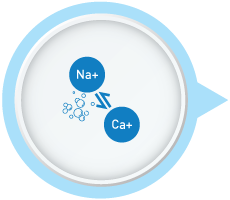 The water softener comes with an efficient ion exchange process. The process reduces hardness in water by exchanging magnesium and calcium in water with sodium and potassium.
Bathroom Water Softener uses a 2 step ION Media regeneration process. The process can be easily executed by the users making it extremely convenient.

Stage 1: Sediment Filtration
Stage 1 removes all the sediment and larger contaminates that are in your water.
Stage 2 & 3: ION Media water softener Cartridge
Hard Water contains dissolved minerals in the form of Calcium (Ca), Magnesium (Mg), and Iron (Fe). Removal of these minerals is accomplished by softening the water through an ion exchange process using water softening filter cartridge. As the water flows through the resin in the filter cartridge, the dissolved minerals become attached to the resin, creating soft water.