Make your entire home a healthy home with
WHOLE HOUSE WATER FILTER
Instantly transform your ordinary water into clean, safe & extraordinary water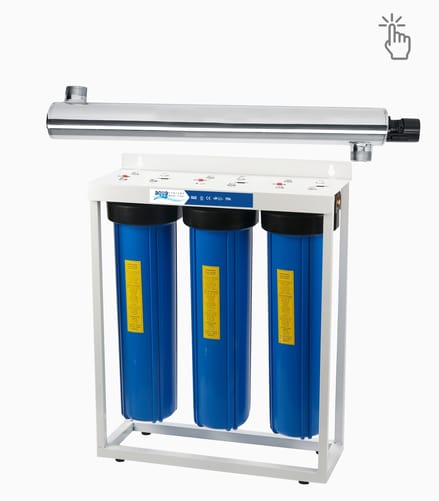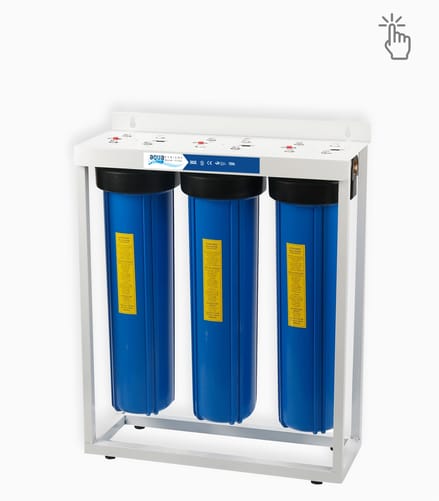 Get clean, healthy water from the whole house water filtration system from every tap in your home by reducing chlorine, sediments, lead, mercury, pesticides, VOCs, and major contaminants. Three stages of water filtration give you makes clean water for cooking, showering, and anything else Stage 1: Removes salts, sand & Sediments Stage 2: Removes Chlorine and odor Stage 3: Clear the color of water and more filter the water at 1Micron level.
Any time you customize your water filtration system for the ultimate solution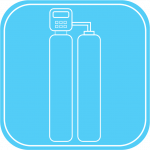 water softener
Water softening is the removal of calcium, magnesium, and certain other metal cations in hard water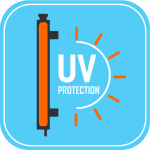 UV Filter
UV Filter Removes 99.99% bacteria and viruses for safe, worry-free water throughout your entire home.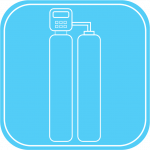 Filters & Kits
Upgrades for every Aqua Hygiene systems, this kit includes even more durable Filters,components and a bypass loop for filter replacements.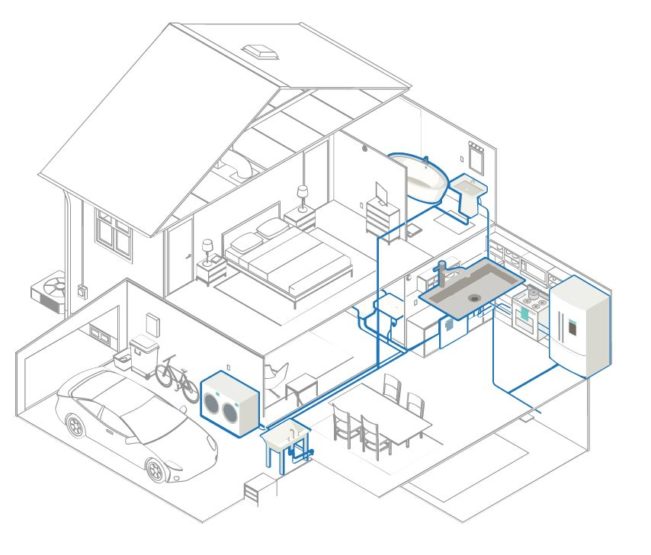 WHOLE HOUSE WATER FILTER DUBAI
Clean, healthy water throughout your home.
Whole-Home Filters for Clean, Healthy Water from Every Tap
Aqua Hygiene's whole house filter systems are a whole-home solution designed to reduce harmful contaminants from your family's tap water. Whether you use a Municipality or city, we have a unit to fit your needs. We offer two whole-house systems Whole House three-stage jumbo filter & a Whole house water filter disinfection UV Filter system for city municipality water.
Our water filter systems are easy to maintain over time and come with a sediment pre-filter that catches rust, silt, and other sediments present in your water. The water then goes through two filters: an activated carbon filter and a copper-zinc mineral stone filter designed to reduce chemical compounds like pesticides and water-soluble heavy metals, respectively.
The Benefits of a Whole House Water Filter System
When you invest in a whole house water filter system you get healthier water flowing from every tap of your home, which means cleaner water for cooking, doing laundry, bathing, drinking, and more. Our units are tested and certified to reduce up to 97% of chlorine, and all of our units have been tested to reduce harmful contaminants from your drinking water. Here are some of the benefits of an Auqa whole-house solution:
Reduce contaminants in your water
Get healthier skin and hair
Improve the flavor and quality of your food and drinks
Provide healthier water for your pets and plants
Improve indoor air quality from reduced contaminants in the water
Upgrade Your Whole House Filter System
You can upgrade your whole house unit by adding a water softener for scale prevention free of harsh chemicals or salt or add a UV filter upgrade for bacteria and virus protection. Our professionals install or upgrade your system, a larger pre-filter, and a post-filter that catches any remaining sediment or carbon fines that may have passed through filtration. For added protection, combine a whole house water filter system with a drinking water system.
Choosing a whole house water filtration system for your home is an important decision to make for you and your family. If you have questions about installation or which filter system is right for you, call us at (971)56 808 5928.