DRINKING WATER FILTER SYSTEMS & WATER FILTRATION
When you want to ensure that your family has clean, healthy, safe water to drink, you need a reliable drinking water filter system from Aqua Hygiene Water Systems. You can rely on our experienced Certified Water Specialists to work with you to determine what in your water you need to treat and to help you put together the right filtering system for your needs. Our salespeople are not commissioned, so their only goal is finding you the right solution for your water problems `` not trying to fit your problem into any specific product. Whether you need a drinking water filter system that removes chlorine, fluoride, chemicals, and pesticides, or all of the above, we have what you need.
Make the purest drinking water with your own Home, Office, Labor Camp water cooler system. Improve the taste of your cooking, coffee, ice, and drinks. Experience true RO purification. Safe filtered fresh tasting Water: Removes up to 99.99% of contaminants including Lead, Chlorine, Fluoride, Cyanide, Giardia, Radium, Asbestos, Calcite, Heavy Metal, Bacteria, Viruses, Pharmaceuticals, and countless other contaminants. Stage 1: Removes salts, sand & Sediments Stage 2 & 3: Removes Chlorine and odor Stage 4: Dow Filmtec RO Membrane Stage 5: Coconut shell activated carbon for final water purification
Available Upgrades
Any time you customize your water filtration system for the ultimate solution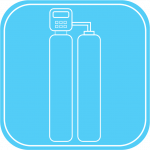 Filters Replacements
Water softening is the removal of calcium, magnesium, and certain other metal cations in hard water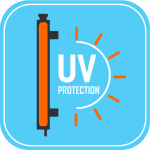 UV Filter
UV Filter Removes 99.99% bacteria and viruses for safe, worry-free water throughout your entire home.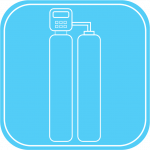 Filters & Kits
Upgrades for every Aqua Hygiene systems, this kit includes even more durable Filters,components and a bypass loop for filter replacements.
Water Filtration System
First, figure out what's in your tap water, then choose a water filtration system to remove the contaminants. It'll taste better and be healthier.
CHLORINE
Has unpleasant taste and smell, can cause health issues
IRON
Can stain toilets and bathtubs,might have metallic taste
FLUORIDE
Is good for your teeth, though you might want to control your exposure
LEAD
Can lead to health issues
BACTERIA
Affects the taste and smell of water, can cause health issues
COPPER
Excess amounts can cause health issues
Under Sink Water Filter Systems for Healthy, Great-Tasting Water
You use water for everything—from washing vegetables to filling your family's glasses at dinner. For most homes, municipalities treat drinking water with chemicals including chlorine and chloramines to rid it of contaminants. While chlorine and chloramines are successful in treating bacteria in your water, they can miss certain contaminants that are harmful to your overall health and well-being. That's why you should protect your family by installing a drinking water filter system under your sink or on your counter.
Aqua Hygiene's drinking water filter systems reduce 15x more contaminants than the leading pitcher filter available in the markets. Our superior quality pass certified filtration technology removes up to 99% of lead and other contaminants including VOCs, cysts, asbestos, herbicides, pesticides, chlorine, chloramines, and much more. All while retaining naturally-occurring minerals—like calcium, magnesium, and potassium that improve the pH balance and nutrition of your water.
Choose the Best Under Sink Water Filtration System for Your Home
Under the sink, water filters are a popular alternative because they remove more contaminants than most low-quality systems or pitcher-based options. Additionally, using an under sink filtration system enables you to instantly enjoy clean water straight from the tap without waiting or taking up valuable counter/fridge space.
aqua hygiene offers several under sink water filtration systems such as our Aqua Reverse Osmosis + UV Filter + Alkaline ph water filter in addition to our 2- and 3-Stage filters. As an added bonus, many include a dedicated faucet that dispenses filtered water.
To help determine which under sink water filter is right for you, identify what contaminants are the most important to filter out of your home. If you are looking to reduce the highest number of contaminants, our Aqua 7 Stage RO Water Purifier may be the choice for you. It reduces 99% contaminants—including 95% of fluoride and mercury, 97% of chlorine and arsenic, and 99% of lead and asbestos among other contaminants.
Some reverse osmosis (RO) systems are so efficient at filtering that they also remove healthy minerals, impacting the taste and health benefits of your water. However, our remineralization technology restores a good pH balance—along with calcium, magnesium, and potassium to ensure your drinking water contains vital minerals, has optimal alkalinity, and tastes great.
Other under sink water filtration systems to consider include:
Aqua 6-Stage: Removes up to 99% of lead & 76 other contaminants
Aqua 7-Stage (UV Protection): An upgraded version of the Aqua 6 Stage system with disinfection from virus and bacteria with the help of an ultraviolet UV Filter, now featuring a 44% faster flow rate.
Aqua 8-Stage (UV Protection + Alkaline Ph): Reduces the presence of 77 harmful contaminants including lead and mercury with disinfection from virus and bacteria with the help of ultraviolet UV Filter and Alkaline
All of these under sink filters are tested and certified to reduce chlorine, chloramines, herbicides, pesticides, pharmaceuticals, and more in your drinking water.
If you have additional questions about Drinking Water Filter Systems or our product's warranty, installation, and sale after service how frequency for replacement of cartridges —please contact us for customer support.