UNIVERSAL WATER PURIFIER (RO+UV/RO+UV+UF):
Looking to Book water Aquaguard Water Purifiers?
Eureka Forbes Water Purifier - The product we are talking about, the universal water purifier is smart itself, as it detects the condition and the health of your water after that with the help of built-in reverse osmosis RO, ultraviolet UV, and ultrafiltration UF it purifies your water to offer you the best water.
Reverse osmosis is a technology that is famous to clean up heavy metals, salts, and harmful minerals from your water. With the help of a thin membrane, the purifying technology clears all the chemicals and physical impurities present in water. This is not an end yet it also softens the hard water and maintains its healthy taste for your use.
Suggestions for the best water purifier for your home use! We at Aqua Hygiene recommend purifiers with the Ultra Violet UV technology for home because this technology clears the water as well as it is boiled. Let me explain to you the purifying procedure undergoes three major steps, the first step is to clear all the soluble impurities which are up to 5 microns, the second step of purifying clears all the organic impurities by absorbing them, and the third step helps to deactivate viruses and bacteria. With that done your water is good to drink.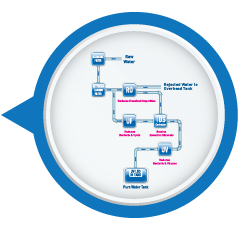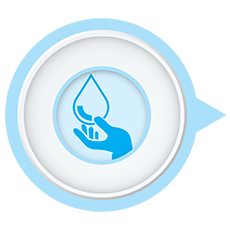 Reverse Osmosis
Reverse Osmosis in a short RO water filter is a technology that helps to remove a large number of impurities from water bypassing the water under particular pressure through a semi-permeable crust. The procedure of osmosis happens naturally without any energy required, so to start the reverse osmosis process you will need energy to the more salty solution. A reverse osmosis thin membrane is a porous membrane that allows water molecules to flow through it but not the dissolved salts, organics, and bacteria.
All you need is to make the water flow through the reverse osmosis crust by applying pressure that is actually greater than the natural osmotic pressure in order to desalinate water in the reverse osmosis process. After this process, you will get pure water and all the impurities will hold back in the membrane.
If you are making up your mind to invest your money to get reverse osmosis RO technology for your water, you will not regret this decision, and a well-done investment, Looking for the best RO water purifier? Invest in one that uses reverse osmosis for water purification to ensure pure, safe, drinking water, Get a Free Quote
Multiple Purification Process Technology
RO+UV/RO+UV+UF
If you visit the market you will see a variety of water purifiers even in online marketplaces. Be careful because this decision is about your health. The technology we are talking about here use ultraviolet rays to purify your water. You can trust the purified water that is safe and clear from all diseases causing elements. In less than a minute you can enjoy the same benefits from the water as you enjoy after boiling it for twenty minutes. It saves your time as well as it contains the water clean after purifying it as compared to manual boiling many chances are killed that health of you water can be compromised.
The best Ultra Violet Water purifier undergoes three major steps; the first step is to clear all the soluble impurities which are up to 5 micron
The second step of purifying clears all the organic impurities by absorbing them.
The third step helps to deactivate viruses and bacteria. With that done your water is good to drink.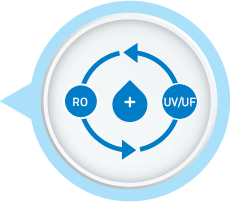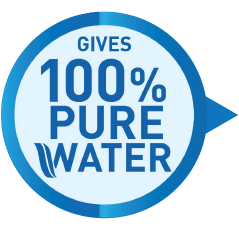 Makes Water 100% Pure
On the Go Aquaguard water Purifiers
It is manufactured with the help of non-toxic biodegradable substance. Handy water bottles present make purify tap water to make it potable it also removes microbiological impurities like viruses and bacteria. Then the water is passed through cartridge that holds the water to clear negative pathogens and left over impurities to give you 100% pure water to drink. One more thing to remember, the cartridge we talking about has a lifespan of six hundred 600 fills. This means you do not need to worry about quick services. If you think how will you know when the cartridge is going to expire? The built in shut off technology installed stops the water flow when your cartridge is expired to close to get expired. At that you will change it. by adopting this technology you will be also contributing in green environment.
Smart Design
As you can see in the display picture the purifier says about itself, it is smartly designed as the technology equipped in it as well as its portable shape. Aqua Hygiene deals mostly In UAE and we know that the water purifier plays a major role in the area. It is smart enough to detect the health of your source water and sets itself to give you best quality from it.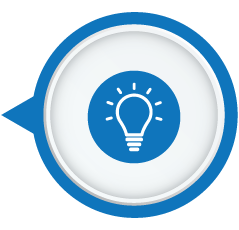 Eureka Forbes one of the most trusted Aquaguard water Purifiers in Dubai, Sharjah & the Other UAE Region.
Book Free Demo for Eureka Forbes Dr. Aquaguard one of the most trusted Aquaguard water Purifiers | 100% pure water by Eureka Forbes RO, UV/UF water purifier system.
How is drinking water unsafe?
Many customers as us how drinking tap water or unprocessed water is unsafe? Well, the water you get might come from a natural source or any artificial source and it contains many harmful elements in it such as viruses and bacteria. Even when you are getting filtered water from the source it is possible that you can get other chemical or metal impurities from the pipelines. These things can make you sick and make you compromise your health. If you will continue this practice, but if you are conscious about your health and the health of people around you, you will need contamination-free healthy and pure drinking water for them.
Why is it said that boiling water is not enough to purify it?
Boiling your water manually is a good practice rather than just drinking it from the tap but let me tell you boiling the water only helps you to clear the physical impurities. On the other side, chemical impurities are still present even after boiling for twenty minutes or even more.
How do I know which water purifier will suit my office/home the best?
At Aqua Hygiene we have a team of water experts that go through a full examination of your water and the source of it. They also examine the water consumption at your home or workplace. After that, they suggest you best solutions to overcome your worries.
If you use treated corporation water supplied by a government authority, do you still need a Eureka Forbes Water Purifier?
Before starting this let me clear the water there is not purified it is just treated these are two different things. Treating water means chlorinating the water and expect that the water is pure to drink. Chlorination is not effective enough to purify the water from contaminants.
Is it true that Dr. Aqua Guard removes the essential minerals in water?
No not at all! As mentioned above is equipped with smart technology that first scans the health and quality of water and then processes it to make it healthy and pure for you. Keeping the good minerals in water and clearing the bad ones.
Do you need to boil or filter purified water again?
No, once the water is processed by a water purifier you do not need to filter or boil it again and again.
How long can the Dr. Aqua Guard purified water be stored?
To get maximum benefits water experts to suggest that you can keep the purified water for about two days not more than that.
What is the power consumption of Dr. Aqua Guard water purifiers?
Eureka Forbes Water Purifier consumes lesser electricity as compared to other purifiers or other electric appliances at your home or workplace. It consumes twenty-five 25 watts of electricity which makes to consume one unit of electricity in forty 40 hours. You can get forty-eight hundred 4800 liters of water with that. Moreover, it can vary from mode to mode in different models but on a maximum average of 25 watts of electricity consumption.
HELP ME BUY
Contact Us, If you still have questions that do not fall under any of these categories, then you can call us / WhatsApp (971) 5 680 85928 to know more. Eureka Forbes Water Purifier support teams are always ready to answers the questions.