Mineral ROTM Technology
KENT's Mineral ROTM Technology retains essential natural minerals in purified water using the TDS Controller, thereby providing 100% pure and tasty drinking water.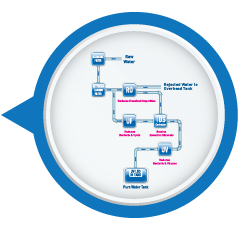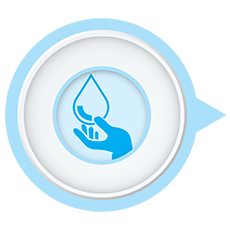 Removes Dissolved Impurities from Water
Boiling the water or using conventional purifiers (UV) only kills bacteria and viruses but does not remove dissolved impurities. RO Purifiers however, besides removing bacteria and viruses also remove harmful dissolved impurities.
Multiple Purification Process
RO purification followed by UV/UF purification removes dissolved impurities, kills bacteria & viruses, and make water pure.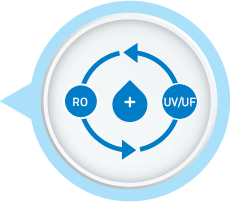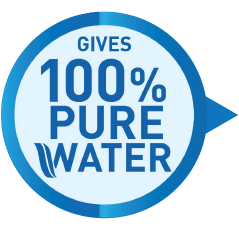 Makes Water 100% Pure
The multiple purification process of RO+UV+UF+TDS Control makes drinking water 100% pure and suitable for drinking. This process removes even dissolved impurities such as arsenic, rust, pesticides, and fluorides, and kills bacteria and viruses to make water potable.
Smart Design
KENT Excell+ has a versatile design, ideal for modern kitchens. It can be installed under-the-counter or placed beneath the kitchen sink, saving a lot of counter space. It is also suitable for attachment with water coolers and for refrigerators with water dispensers.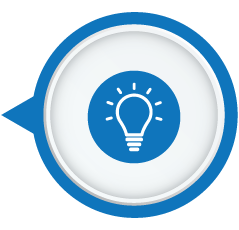 KENT PRODUCT CATALOG DOWNLOAD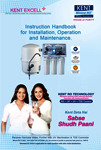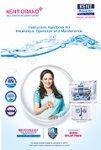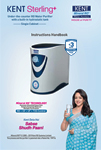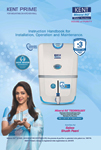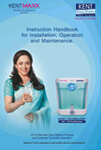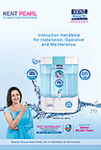 Book Free Demo for Kent Excell Plus | Kent Sterling Plus | Kent Grand Plus | Kent Peral | Kent Maxx Online
What is Kent RO Purifier?
RO water Purifiers are the finest purification system to date. At the heart of the RO water purifier is a Reverse Osmosis (semi-permeable) membrane having capillaries as small as 0.0001 microns that remove dissolved impurities (salts and heavy metals) and convert hard water to sweet and purer drinking water. The multi-stage filters and RO membrane effectively remove contaminants such as arsenic, sodium, copper, lead, and other organic chemicals. It can also filter out harmful microorganisms so that you get safe and clean drinking water. Whether you are concerned about your health or the taste of water that you drink, an RO water purifier is a great addition to your home.
How does RO Purifiers work?
RO water purifiers use multi-stage purification methods to remove impurities. Each purification stage removes a particular type of contaminant to make water safe for consumption. KENT RO water purifiers use different kinds of membranes and filters to purify water. The various types of filters used by the best RO water purifier are as follows:
Sediment filter
Activated Carbon filter
RO membrane
UF membrane
TDS Controller
UV Lamp
What Impurities do RO Purifiers Remove?
RO membrane present in the water purifiers remove contaminants based on their sizes. The semi-permeable membrane used in domestic RO water purifiers can remove impurities that are down to 0.001 microns in size. The Reverse Osmosis process removes 99% dissolved pollutants such as nitrates, bacteria, arsenic, lead, fluoride, sulfates, and pharmaceuticals. The carbon filter present in the KENT RO water purifier effectively removes chlorine and chloramines. RO filter is also very effective in treating brackish, surface, and groundwater.
Why do you need an RO Purifier?
If the TDS level in water is high, it is recommended to use an RO water purifier to purify the water. Reverse Osmosis is the only purification process that removes dissolved impurities such as chemicals, pesticides, and heavy metals present in water. These purifiers also help in improving the taste and odor to make water suitable for consumption
Is RO purified water safe for consumption?
KENT water purifiers not only remove all kinds of impurities present in water but also maintain essential minerals. The in-built TDS Controller used in the best RO water purifier for home helps in retaining essential minerals lost during the reverse osmosis process. As water passes through multiple purification processes, you can be sure that the water you are drinking is not just pure but is healthy too.
What Makes KENT RO Water Purifiers Different?
KENT, an industry leader, provides the widest range of best RO water purifiers in UAE. The state-of-the-art technologies used by the RO water purifier models make them stand out from other options. The water purifiers from KENT use patented Mineral ROTM technology. The in-built TDS Controller in KENT RO allows adjustment of TDS level of purified water. KENT has also introduced Save Water Technology in many RO purifier models, which recovers more than 50% water as purified. Whether you need wall-mounted, table-top commercial, or under-the-counter purifiers, you can find something according to your installation needs.